Our Picture Book
We moved to the United States of America in late 1996, for a limited professional assignment called "Long Term Delegation". There, in Charlotte, Seattle and Ann Arbor, we had a great time and were of course always busy with our three little children.
Over time it became clear to us that we are Europeans after all, raised and educated in the European culture and spirit. So, we decided not to stay in the USA for good, let the delegation end as planned, sold our house, said Good Bye to many new friends (the hard part), and returned to Nuremberg, Germany, in 2001.
There it happened that, after doing a large project in Madrid, Spain, I jumped on an even larger airport project in Dubai, United Arab Emirates, which required it to go on site for a while. After 5 years amongst the "middle franconians" we moved to Dubai with the end of August 2006.
Since summer 2008 we are back in Germany, after two very exciting years. We lived outside of noisy Dubai next to the desert and explored a fascinating and open backcountry. It was much more enjoyable than we had originally expected, and - again - leaving friends behind was the hardest part.
Charlotte, North Carolina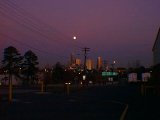 Charlotte is a booming business city in the South, though designed a bit like on a drawing table. Good living there, and many nature spots close by, e.g. the Appalachian mountains.
Seattle, Washington State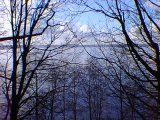 Unbelievable nature, great city, nice people there in the North-West around Seattle A place to stay for good, or at least to spend one of the best vacations in your life. A beautiful city in a beautiful landscape.
Ann Arbor, Michigan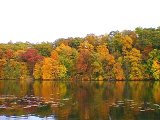 Not spectacular at first glance, but truly lovable at the second. Ann Arbor is very enjoyable for its diversity and international flair. Not to mention the Great Lakes and the Upper Peninsula.
Trips in North America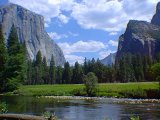 Pictures from the RV trips we made, through Washington, Oregon, California, Idaho, Montana and Michigan. This is really just about the enjoyable pictures, not about where we have been exactly when and why.
Nürnberg, Germany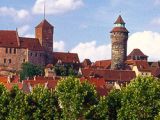 Pictures from Nürnberg (Nuernberg, Nuremberg) I wanted to put here. But eventually I never made it to take a tourist's view on the place where we just happen to live.
Dubai, United Arab Emirates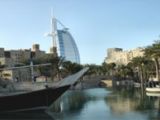 Incredibly hot and humid in summer, but great in the other part of the year. Dubai is a spot in the desert, not more than a fishermen's village a hundred years ago and growing way too fast for people to keep pace.
Trips in the Middle East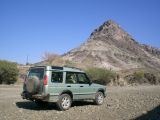 A collection of pictures from the off-road trips through the U.A.E. and Oman. Many of the trips are based on the UAE Off-Road Explorer, a very popular tour guide.
Family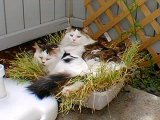 For our families and friends. Watch them grow fast(!) year by year.